The most frequently mentioned complaints by my patients are that the person determines his social life like the opposite sex and does not belong to the body he belongs to. As a Plastic Surgeon, I am not capable of explaining why this internal structure is formed this way and why these people feel this way, the psychological and psychiatric background, which is a subject I am not an expert. I can give you the necessary information about the surgery and legal procedure of sex reassignment surgery, which is my best job.
Legal Aspects of Gender Change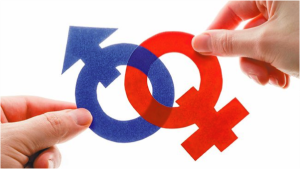 First of all, surgeons cannot legally perform operations that will change the gender of everybody. Because in these surgeries, reproductive function suitable for the genetic structure of the person is permanently eliminated. Therefore, this operation imposes very serious legal obligations on the surgeon, and they can be prosecuted with the provisions of the TCK due to unauthorized transactions. Then let me explain what kind of process is the legal way. Of course, I am not a lawyer after all, but as a member of the gender identity council, I have some information because I am constantly dealing with these procedures and the responses we write to the courts. First of all, the person has to apply to the court with this request to change his gender and change his identity from pink to blue or blue to pink. Subsequently, the court judge requests that the person be submitted to the official institutions with a sexual identity council such as Hacettepe University in order to fully reveal the person's sexual identity and to understand whether he is transsexual. Turkey council sexual identity is also included in several university hospitals. This council includes Psychiatry, Obstetrics, Urology, Endocrinology, Plastic Surgery and lawyers.
However, as can be guessed, Psychiatrists are the predominant decision-makers in this council. Psychiatrists sometimes follow the applicant for up to approximately two years. Here, he investigates whether the patient's sexual identity and genetics are really appropriate. In the meantime, the patient is given hormones suitable for the gender he wants to change by the endocrine, and changes are made in his body. In this way, when the person really wants to be the opposite sex, again important findings are obtained as a result of this endocrine treatment. Ultimately, this treatment is reversible and if the patient gives up the gender change process, the drugs are discontinued and it returns to its former state. If the psychiatrist decides that the sexual identity of the person is the opposite sex, he / she takes these people to the sexual identity council and the final decision is made by re-evaluating the sections I mentioned earlier.
Decision Appropriate for Gender Change for the Patient
If the council decides that gender change is appropriate for the patient, the judge evaluates this result and allows the person to have a series of surgeries that will result in the loss of permanent reproductive function and to make new sexual organs. With this permission, the person can go to the institution or doctor of his choice and have these surgeries. Later, he applies to the court again and declares that he has sex change surgeries. The court judge may request the patient to be examined in a fully-fledged hospital to see if these surgeries have been performed at this time. When the doctor report that the person has sex change surgeries reaches the judge, the court allows the person's identity card to be issued in accordance with the opposite gender.Below You Can Find My Interview With Legal And Medical Information Of Gender Change